Cranberry Venetian Italian Glass beaded bracelet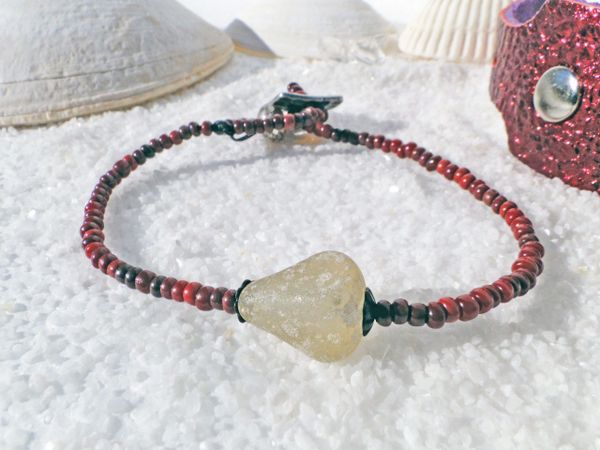 Cranberry Venetian Italian Glass beaded bracelet
Handmade in USA. Beaded bracelet. Designed with Cranberry Venetian Italian 2.1mm glass beads, etched agate and mercury colored Czech glass with patina brass bead caps.
Goes perfectly on the wrist with The Looksy bracelet or by itself. Stack them for different looks! This bracelet is featured in our Red Gift Set also! 
Clasps on the wrist with an antiqued silver brass button. Measures 7" and great to wear by itself or layered with other pieces. 
Free shipping over $75